Tax Manager - Geely Business Center
Ansök nu
Tax Manager - Geely Business Center
Explore the exciting world of Geely Holding Group. Over the past three decades of development, Geely Holding Group has transformed into a global innovative technology group engaged in the design, R&D, production, sales, and service of vehicles, powertrains, and key components, as well as mobility services, digital technology, financial services, and education. Developing cutting-edge technologies in everything from new energy to low orbit satellites as we lay the foundation for a future multi-dimensional mobility ecosystem.
Headquartered in Hangzhou, Geely Holding today has a number of invested companies including Lynk & Co, Zeekr, Geely Auto, Volvo Cars, Polestar, Lotus, London Electric Vehicle Company, Farizon Auto, Cao Cao Mobility , Saxo Bank, Mitime Group and much more. In Europe Geely Holding is represented by Geely Sweden Holdings located in Gothenburg.
Geely Business Center is part of Geely Sweden Holdings and our shared service center for Geely companies in Sweden and Europe. We are currently seeking a Tax Manager to join our team. This is an opportunity to join a unique professional journey that combines the best of two worlds, being part of a specialized organization in a larger multicultural context. 
Your new adventure awaits!
We are currently seeking an experienced Swedish Tax Manager who enjoys working with Corporate Income Tax (CIT) & Transfer Pricing (TP). As a valued member of our Tax Team, which currently comprises of four tax specialists, you'll have the opportunity to work with tax advisory & compliance services in a stimulating international environment alongside a unique Geely network of tax professionals.
Key accountabilities will be:
Advice on general tax matters, e.g. tax accounting & tax compliance,

Support with Swedish tax calculations & income tax returns,

Support in communications with tax authorities & external advisors,

Review / implement TP policies & documentation to ensure TP compliance,

Implement efficient international tax reporting processes.
You support numerous internal stakeholders within Geely to ensure compliance. You keep updated on tax developments, summarize the essentials and assess their impact on the business. You lead training seminars with your colleagues in the Tax Team and work with external advisors on different projects. A natural part of your assignment will be to support with the digital transformation journey within the area of tax compliance and tax reporting.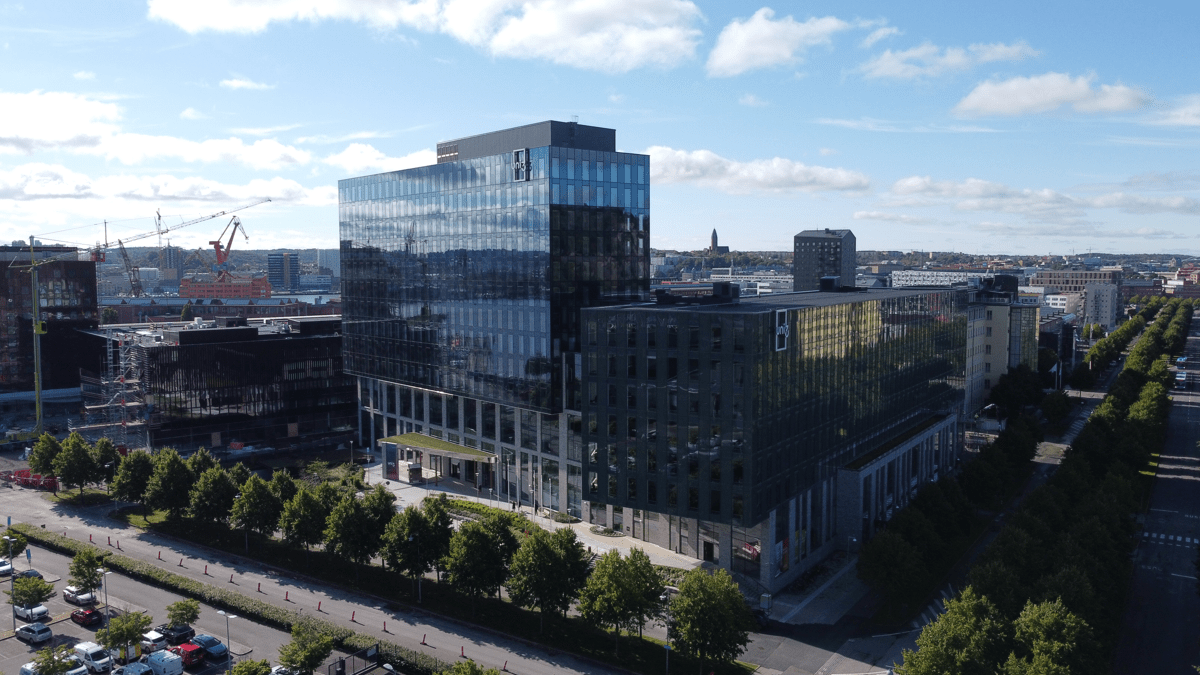 Where East meets West
We take pride in fostering a truly multicultural environment. There are many different nationalities working in the organization and we encourage everyone's uniqueness to contribute in different ways. Here at Uni3 you can for example experience vibrant festivities where celebrations come alive during occasions like the Chinese New Year, with lively dance performances, captivating music, delicious cakes and traditional Chinese treats, alongside Swedish Lucia performances with the truly Nordic feel.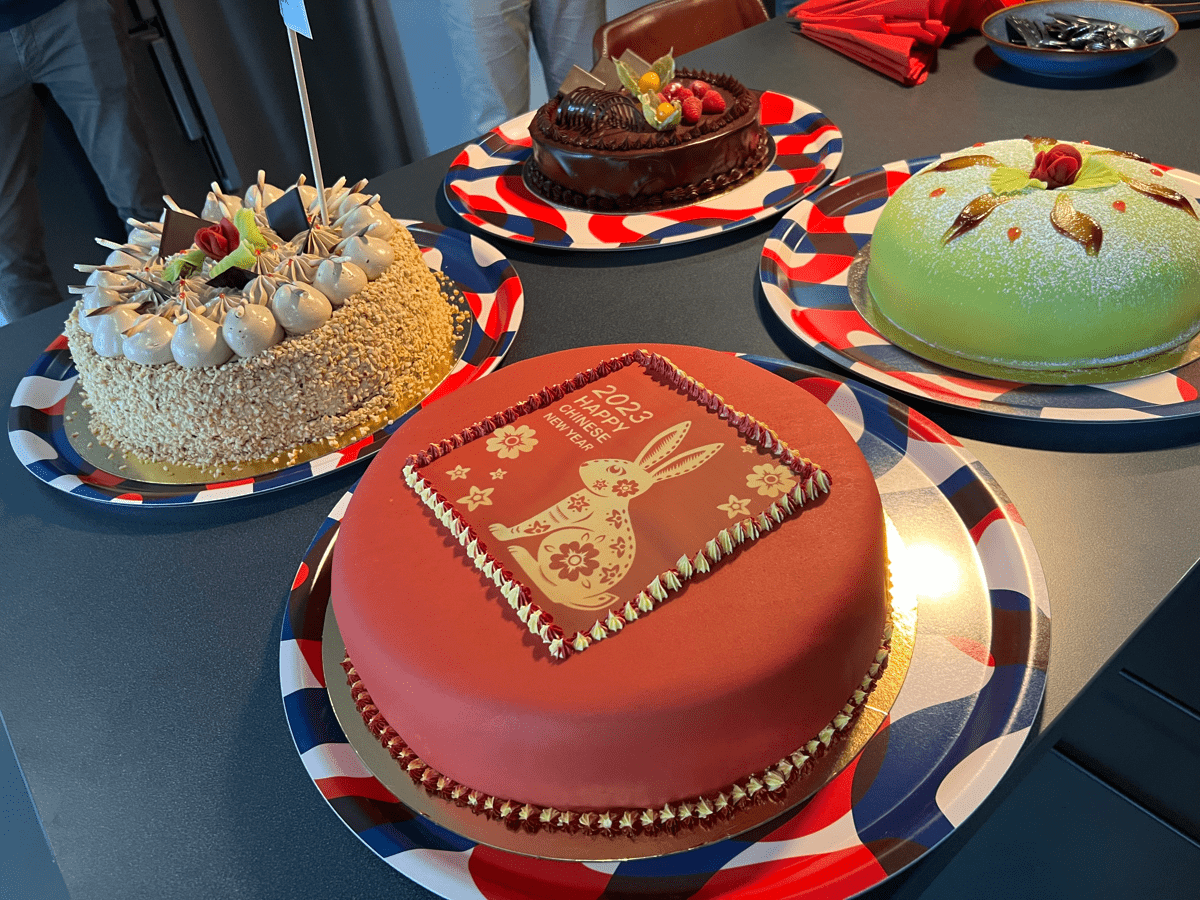 Furthermore, our collaboration with other companies within the Geely sphere establishes a strong sense of unity and companionship. By working closely with the group companies, we cultivate a "we" mentality that extends beyond our immediate team. Despite our rapid growth to 140 individuals, we have managed to retain the warmth and intimacy of a small company, where each person's contributions are cherished and acknowledged.
It's all about you
Skills 
You have relevant Academic Degree (Swedish Tax Law and/or Finance) and you are fluently in English. You have gained your specialist CIT/TP competence from several years of work experience, preferably from an audit firm, MNE or Swedish Tax Agency. It is meritorious to have knowledge within other tax related areas such as International Tax Structuring, adoption of Global Minimum Taxation for MNEs, M&A and Accounting. 
Personality 
To thrive, develop and succeed in this role we think you need to have excellent communications skills, and an ability to build and maintain strong business relationships. You are a service minded Team player with an analytic and proactive approach. Your strong level of professional know-how in the area facilitates for you to work independently and an ability to deliver to deadlines while retaining delivery of best practice and accuracy. You strive for continuous improvement combined with integrity, pedagogical skills, and a pragmatic approach. In an environment that consistently alter and develop, you contribute with a positive attitude to change.
Office
Geely Business Center is situated in Gothenburg at Pumpgatan 1 at Lindholmen, in the vibrant Uni3 by Geely campus. This location serves as a hub for various Geely companies, including CEVT, Geely Design, and Lynk & Co as well as other external tenants. The main building houses Geely's Swedish holding company and group functions. The campus comprises of six architecturally distinct buildings inspired by the elements of wood, fire, earth, metal, and water, combined with the rich heritage of Swedish glass. Within this campus, you'll find a range of facilities, including offices, an auditorium, a design studio, cafes and restaurants, an open courtyard, and even a hotel.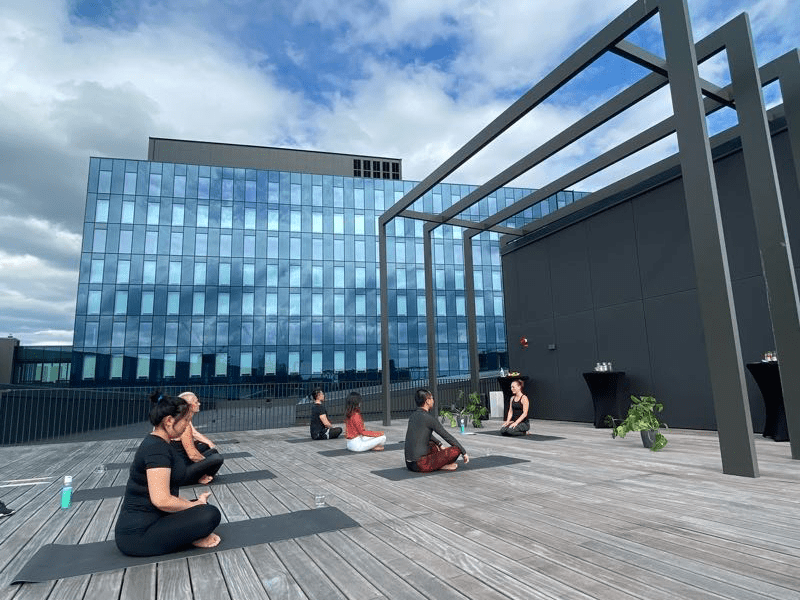 Our office is easily accessible by car, bus, ferry, or bicycle. Its strategic position in Lindholmen allows for convenient transportation options to explore the city or venture further out to Hisingen. Embrace the accessibility and diverse transportation possibilities when joining Geely at its inspiring Lindholmen location.
Apply now!
Become part of a team where diversity flourishes, innovation thrives, and exciting possibilities await.
Apply today and join a journey of cultural exploration and personal fulfillment!
If you have any question please reach out to Fredrik Richter, hiring manager for this position, at +4673-421 74 95 or fredrik.richter@geelybusinesscenter.com