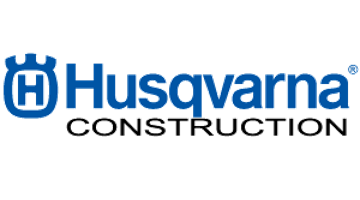 Supply Chain Manager - Husqvarna
Ansök nu
Supply Chain Manager - Husqvarna
Husqvarna Group is a world-leading producer of outdoor power products for garden, park and forest care. Products include chainsaws, trimmers, robotic lawn mowers and ride-on lawn mowers. The Group is also the European leader in garden watering products and a world leader in cutting equipment and diamond tools for the construction and stone industries.
The team and department:
In the role as Supply chain Manager, you will be joining a dedicated team of colleagues that on a day-to-day basis, make a real impact on the business. Husqvarna Group is in the process of electrifying its product offering, and you will be a key person in that transformation journey. You will have an opportunity to implement new ways of working in supply chain management of electronics, to ensure Husqvarna Group's future success. You will work in close collaboration with both internal and external stakeholders, in a local and global context. This position offers you great development opportunities, enabling both personal and professional growth.
About the role as Supply Chain Manager
In this dynamic role, we are seeking an ambitious and driven Supply Chain Manager who thrives in challenging situations. Your mission is to orchestrate the phase-in and phase-out of products, spearhead supply chain improvement initiatives, and craft production foot print strategies in tandem with the commodity managers. You'll be navigating a high-paced environment, leveraging your robust analytical prowess to drive transformative outcomes.
Key responsibilities:
Strategic Supply Chain Analysis: Undertaking in-depth analyses of our intricate supply chain operations, you will unearth opportunities for enhancement even amidst complexity.

Supply Chain Optimization: Your ambitious spirit will drive the development and execution of strategies aimed at streamlining and enhancing our supply chain processes.

Cross-Functional Collaboration: Collaborating seamlessly with cross-functional teams, you will ensure that our supply chain operations align harmoniously with the overarching company goals and objectives.

Metrics Mastery: You will be responsible for meticulously monitoring and reporting on crucial supply chain metrics, including inventory levels, lead times, and supplier performance, with a keen eye for continuous improvement.

Risk Mitigation: Identifying and adeptly managing supply chain risks, such as supplier disruptions and inventory shortages, will be part of your strategic responsibilities.

Supplier Partnerships: Cultivating and nurturing strong relationships with key suppliers and partners will be essential for optimizing our supply chain network.
Who are you?
We're in search of a Supply Chain Manager with a burning ambition, equipped with the analytical acumen to conquer challenging terrain. Your qualifications ideally include a bachelor's degree or equivalent experience in engineering, industrial engineering, business administration, or related fields.
Your Capabilities and Skills
Exceptional communication and interpersonal skills, enabling you to forge powerful alliances with both internal and external stakeholders.

Proficiency in a spectrum of supply chain management software and tools, encompassing ERP systems and advanced data analytics solutions.

Demonstrated capacity to excel both autonomously and collaboratively within a team.

Thrives in the fast-paced whirlwind of supply chain management, always pushing boundaries to elevate our operations to new heights.
How to apply
Please submit your application as soon as possible, since we are reviewing the applications on an ongoing basis.
For more information about the recruitment process, please contact Talent Acquisition Partner Rickard Malmberg – rickard.malmberg@husqvarnagroup.com.
For more information about the position, please contact the hiring manager
Caroline Lilja – caroline.lilja@husqvarnagroup.com.
What happens after you applied?
We review applications continually and match profiles against the requirements of the vacant position. If we believe you are a potential candidate for the role, you will be invited for an initial interview. In preparation for the interview you will receive information about the arrangement as well as other steps in the process, such as second interviews, assessments, references and introduction. If you aren't chosen to proceed in the process, you will be informed of this at the latest when the position has been filled.