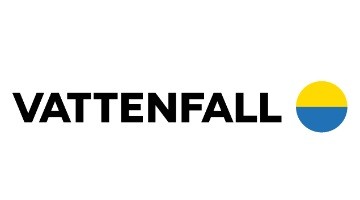 Project Admin
Do you want to shape the future?
We are offering an exciting opportunity as Project Admin to be an important part in paving the way for Vattenfall and its customers and partners towards a fossil free future!
As our new Project Admin you will contribute to a fossil free future by providing project administrative support within meeting management, communication, finance/procurement and governance/structure based on standardized processes and templates. You will be an active member of the Project Administration Team that supports several wind farm projects across Europe, contributing to the continuous improvement of the project administrative processes, standards and templates, sharing knowledge and best practices.
Join our journey towards Fossil Free Living within one generation.
You will report to the Head of Project Administration, but your daily work will be in the project(s) that you support, where you will work closely with the project management team and project team members.  
Main responsibilities and tasks
Project meeting, event and calendar management including all logistics

Preparing/collating/distributing agendas and meeting presentations

Recording and distributing minutes and actions

Reports, presentations and other internal communication tasks within the project

Setting up the project in various digital environments and communication channels

Creating and continuously improving templates, standards, instructions and guidelines within project administration

Managing purchase requisitions, purchase orders and invoice approval processes in SAP

Following Vattenfall's way of working by using standardized processes and templates

On/offboarding project team members

Managing access rights, distribution lists, organization charts and holiday schedules

Coordinating project review processes, lessons learned workshops and monthly reporting days

Introducing/training project team in new systems, processes, standards and tools

Quality assurance
Location
Work location can be in Stockholm in Sweden, Hamburg in Germany, Amsterdam in The Netherlands and London in UK. Some travels to our other European offices should be expected (2-4 times a year).
Your profile
For succeeding in the role:
As our new Project Admin you have a structured way of working and have the ability to plan and prioritize work to meet commitments aligned with organizational goals. You are communicative and can anticipate and balance the needs of multiple stakeholders. You operate effectively, even when things are not certain or the way forward is not clear.                 
A relevant educational background in Administration, Project Coordination, Financial or similar

Min. 3 years of professional work experience from a similar role with responsibility in administrative and financial tasks, ideally from construction and/or large-scale projects, preferable in the wind industry

Excellent communication skills and experience in dealing with external and internal stakeholders

Superuser-knowledge in Microsoft Office suite (in particular: PowerPoint, SharePoint, Excel and Word)

Experience in SAP finance and procurement

Excellent Business English language skills, German and/or Dutch language skills or another Vattenfall language is an advantage

Good at networking and interacting skills with people at all levels
Additional information
Our offer 
We offer a challenging and international work environment and the possibility to work with some of the best in the field. You will be working in interdisciplinary teams and you can always count on support from committed colleagues as 'Ask and Share' concept is essential for the way we work. We offer attractive employment conditions (smart working, flexible working hours and a good-work-life balance) and opportunities for personal and professional development. Click here for further information.  

More Information
We welcome your CV and cover letter (stating you motivation for application) in English and kindly request that you do not send applications by any means other than via our website due to GDPR. We review all applications on an ongoing basis and close the position as soon as we have found the right candidate. Therefore, we encourage you to apply as soon as possible.
 
For more information about the recruitment process you are welcome to contact our recruiter Antje Niklas Rehn via mail: antje.niklasrehn@vattenfall.com. 
At Vattenfall we are convinced that diversity contributes to build a more profitable and attractive company and we strive to be a good role model regarding diversity. Vattenfall works actively for all employees to have the same opportunities and rights regardless of gender, ethnicity, age, transgender identity or expression, religion or other belief, disability or sexual orientation. Click here for further information. 
To get in contact with the representatives, please call Vattenfall´s switchboard +46 8 739 50 00. Trade union representatives in Sweden: Rolf Ohlsson (Akademikerna), Inger Strandberg (Unionen), Christer Gustafsson (Ledarna), Juha Siipilehto (SEKO). 

The security of Vattenfall and its employees is essential. For that reason, a pre-employment screening will be part of your recruitment process. The screening is based on the role you will fulfill within Vattenfall. The screening will be performed by a third party, Validata. 

Since Vattenfall is a part of the Swedish critical infrastructure, many of our services are security classed. If this position is security classed the final candidates might be subjected to a security vetting process, according to the Swedish legislation. 
 
We look forward to receiving your application! 
About the company
Vattenfall is one of Europe's largest producers and retailers of electricity and heat. Our main markets are Sweden, Germany, the Netherlands, Denmark, and the UK. The Vattenfall Group has approximately 20,000 employees. We have been electrifying industries, powering homes and transforming life through innovation for more than 100 years. We now want to make fossil free living possible within one generation and we are driving the transition to a sustainable energy system.